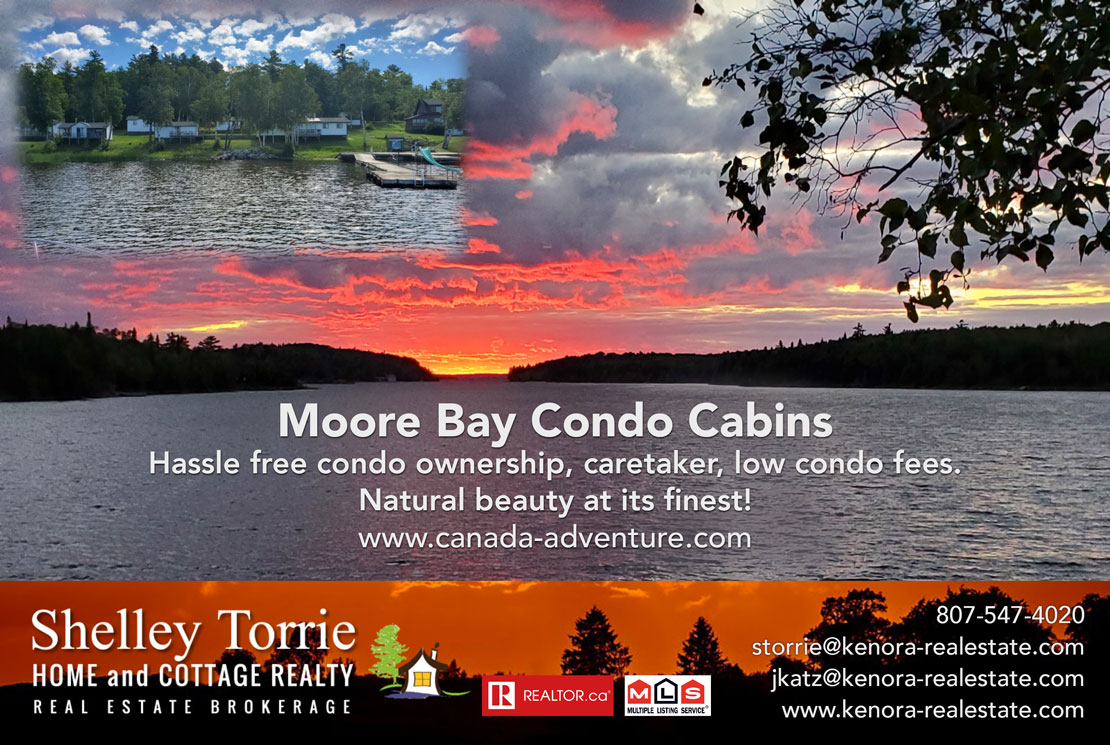 Moore Bay Properties for Sale
10 Condominium Cabins | 5 Vacant Land Lots | Log Home
Invest in a peaceful Oasis
This gorgeous shore line property is located on famous Lake of the Woods in Northwestern Ontario Canada. The lake is known for its world class angling, hunting and water sport opportunities. With its 14,000 islands, 405,000 ha surface and more than 105,000 km shoreline it offers fascinating scenery and landscape.
Moore Bay Property is situated on Pipestone Peninsula, 10 miles South and in 20 minutes distance to Kenora. This oasis is accessible by boat, plane or harbour craft in summer and by ice-road in winter.
Kenora Airport is in 15 miles, Winnipeg International Airport is in 125 miles and Minneapolis Airport is in 375 miles distance.
The 53 acres of waterfront Moore Bay Property are a peaceful and quiet oasis of intact environment with 10 modern Condo Cabins on 11 acres and 5 subdivided lots of prime development Vacant Land on 34 acres. This is rare unpolluted land, which served before as organic farm with horses and live stock. This is isolation at its finest within the peaceful heart of nature.
But the crown jewel is the majestic 5,400 Sq ft Off-Grid Four Season Log Home on 5.5 acres, a self-sufficient master piece of architecture and high-tech engineering.